token of

LOVE
Reaching out to the homeless and underprivileged is at the very heart of our Church. We demonstrate the LOVE of Jesus by partnering with a few Homeless Charity in the city of Birmingham.
Care groups
in Birmingham
Sunday Worship Service at Jurys Inn
Vision Sunday &
Theme of the year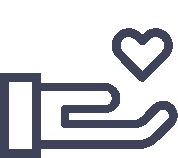 "A gift opens the way
and ushers the giver into the presence of the great."
come and experience life, love and hope in the church that preaches the gospel of grace.